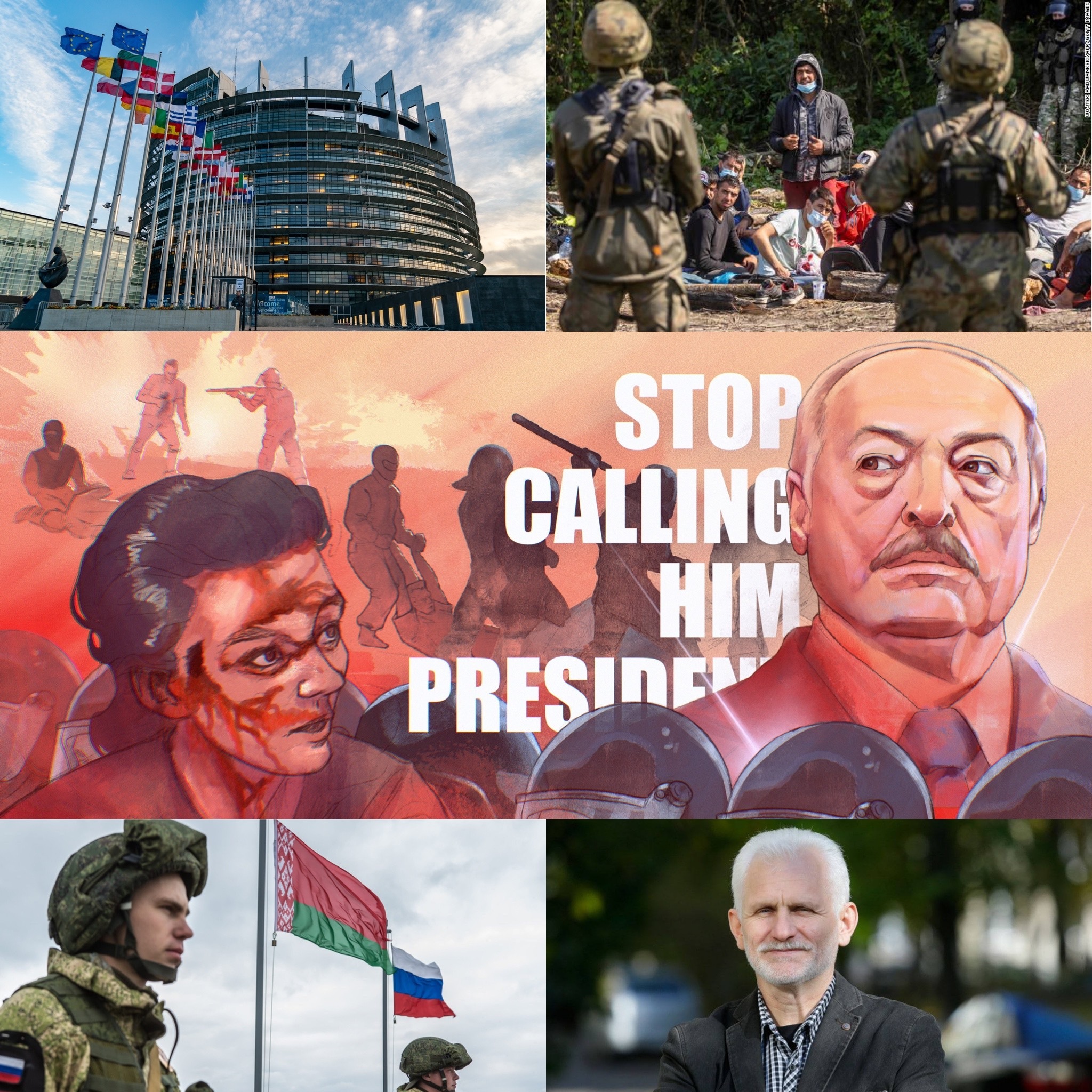 Past Events
Oct 11: An International Legal Conference was held in Nuremberg organized by the National Anti-Crisis Management of Pavel Latushka and dedicated to justice for the crimes of the Lukashenka regime. Read opening remarks by Sviatlana Tsikhanouskaya.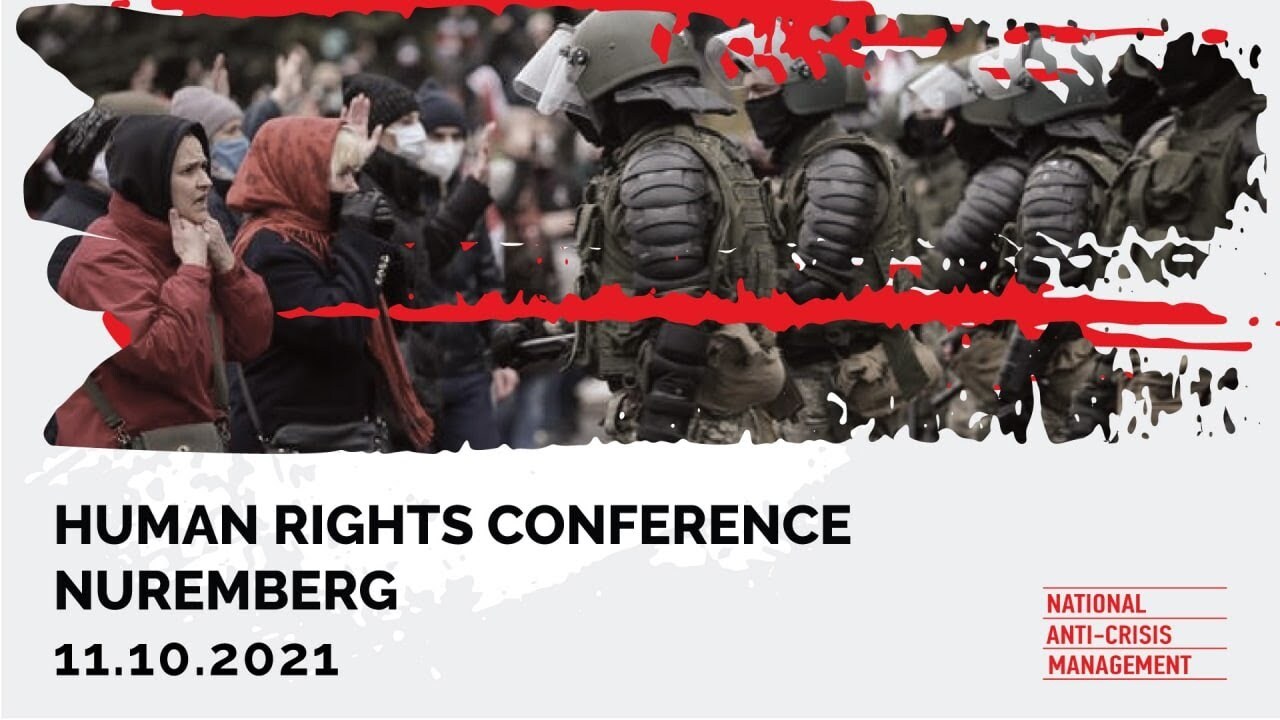 Top Stories
Oct 7: European Parliament votes for resolution on Belarus
In a resolution adopted on Thursday, the European Parliament expressed unequivocal support of the Belarusian democratic opposition, strong concern over the ongoing Belarusian migrant hybrid warfare with the EU, and stressed the need to bring the case of Belarus to the International Court of Justice over crimes committed against the country's citizens by the regime of illegitimate dictator Lukashenka. In addition, the resolution urges EU countries to further strengthen the targeted economic sanctions, focusing on key Belarusian sectors, and to push ahead urgently with the fifth package of sanctions against Belarusian individuals and entities involved in the endless crackdown.
Oct 6: Gulagu.net. Russian special services assisted Belarusian counterparts in torturing protesters in 2020
Vladimir Osechkin, the founder of the Russian human rights group Gulagu.net, says that after reviewing some of 40GB of leaked videos from FSB, they have confirmation of Russian special services' contribution to recent torture cases in Belarus. "We know that, among others, special forces of the Federal Penitentiary Service moved to Belarus to use cruel and inhumane methods against peaceful demonstrators," Osechkin said. This statement comes at a time when the group is working on publishing devastating video evidence of mass torture in Russian prisons.
Oct 4: Russian paper shuts Belarus branch after journalist's arrest
In what could be viewed as a sign of defeat, Russia gave up on its fight for the arrested journalist Hienadz Mazheyka, a member of the Russian-owned KP tabloid. Hienadz was detained after authoring an article about a shooting in Minsk in which an IT worker and a KGB officer died last week. Like hundreds of other Belarusians, he is now facing up to 12 years in prison for "insulting a government official or inciting social hatred." The tabloid leadership decided to close its branch in Belarus, citing continuous pressure from Lukashenka's regime over the last year.
Oct 8: Belarus authorities purge hundreds of human rights defenders
The most prominent figure of the Belarusian human rights community was indicted on the charges of alleged tax evasion on October 6. Ales Byalyatski joins the long list of people who fell victim to the unprecedented crackdown by the regime on the nongovernmental organizations in Belarus. Over 270 organizations have been shut down by the authorities since July. The last three officially registered NGOs were liquidated by courts this week.
Oct 8: Pandora Papers. Belarusian elites' golden deal with Zimbabwe
The documents from the Pandora Papers show how two people close to Lukashenka profited from a state mining enterprise in Zimbabwe. The two used shell companies in Seychelles and the U.K. to mask their involvement and the conflict of interest at the heart of the deal.

Border Crisis
Oct 5: In Iraq Kurdish town, many undertake smuggling route to Europe via Belarus
Reuters reports from the Kurdish town of Shiladze, Iraq, one of the major points of departure of illegal migrants traveling through Belarus to the EU. People say they are pushed to seek refuge in the EU by low employment and pay, as well as geopolitical tension over Turkey's military sorties inside Iraq against Iraq-based Kurdish militants. The trips can cost up to $12,000, including flights and covert transportation overland once in Europe.
Oct 8: Warsaw says shots, likely blanks, fired from Belarus at Polish troops
Polish Border Guards reported that the Belarusian border patrol fired shots across the European Union border on October 7. No one was hurt, and possibly the blank ammunition was used. The Belarusian officials insist that the Belarusian border guards had not used weapons on October 7. The shots from the Belarusian side were also reported by the Lithuanian border guards. CNN mentions that approximately 16,000 crossings were attempted at the Belarus-Polish border. With the winter approaching, the crossings become extremely dangerous. Three people have already died from hypothermia at the border between the two countries.
Repressions in Belarus
Oct 6: Belarusian Colonel gets two years in prison after attending anti-Lukashenka rally
A Belarusian court has sentenced a senior official at the Justice Ministry to two years in prison for taking part in an unsanctioned mass protest last year. Minsk's district court found Alyaksey Syankou guilty of "taking part in public events that blatantly violated the social order and led to the disruption of transportation". During his trial, Syankou told the court that he was at the August rally to take pictures and that he did not take part in the clashes between riot police and protesters that day.
Oct 6: Another sad record: 801 political prisoners in Belarus
A recent wave of arrests for social networks commenting in response to the KGB shooting in Minsk apartment last week pushes the sad number of officially recognized political prisoners to over 800 in Belarus.
Oct 7: Belarus launches new criminal case against independent Tut.by journalists
An unspecified number of Tut.by staff members are suspected of jointly inciting social hatred or discord, the Investigative Committee of Belarus said on October 7. If charged and convicted, the suspects would face up to 12 years in prison. Tut.by, once the leading independent news outlet in Belarus, was blocked by the authorities in May, and 15 of its editors and journalists were arrested on charges of tax evasion. Eleven of them remain either in custody or under house arrest.
Oct 6: Prominent Belarusian human rights defender Ales Byalyatski faces charge of tax evasion
Ales Byalyatski, founder and head of Human Rights Center Viasna and vice-president of the International Federation for Human Rights (FIDH) (from 2007 to 2016) is accused of tax evasion and if found guilty may be sentenced to up to 7 years in prison. He was detained in July as part of a large-scale attack by the secret services on the human rights community in Belarus and kept in detention in Minsk since. The mayor of Paris has sent a letter supporting Byalyatski who is an honorary citizen of the French capital and 5 time Nobel Peace Prize nominee.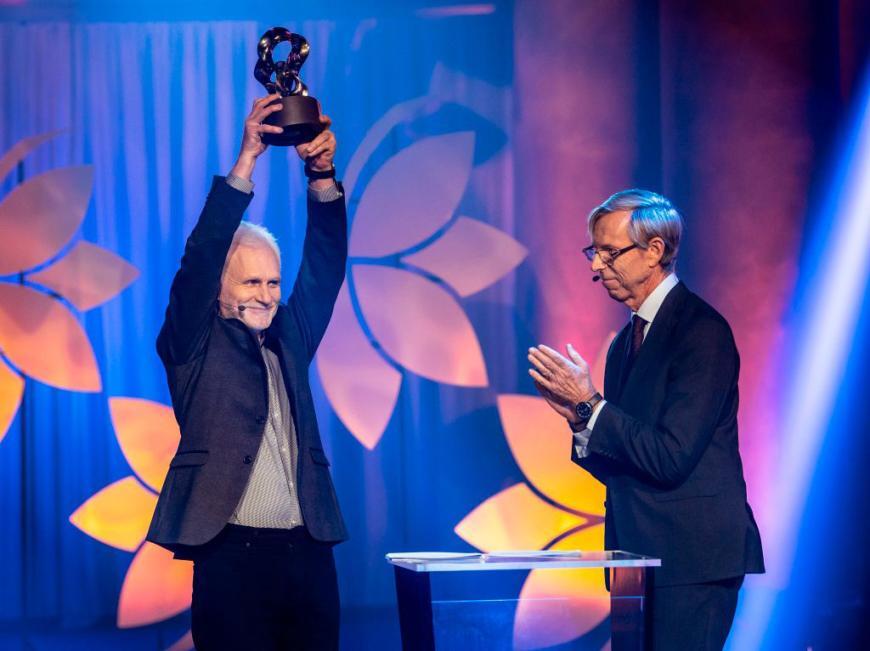 Analysis
Oct 7: Lukashenka's pliant Parliament pledges new repression
Lukashenka's puppet parliament has been busy rubber-stamping more repression-era laws. Among them is the order to move local elections from January 2022 to November 2023 and, therefore, depriving people of a chance to show their dislike of the government. Secondly, the readmission agreement with the EU has been scrubbed to provide Lukashenka a carte blanche to tunnel illegal immigration. Lastly, new amendments to the criminal code were adopted that allow imprisonment for up to 12 years for anyone calling for sanctions on the Internet.
Oct 4: NATO's big concern from Russia's Zapad exercise: Putin forces lingering in Belarus
Even though Zapad military drills are now over, many experts believe that some Russian troops are not returning home. No matter the number of troops left behind, establishing a permanent military presence in Belarus presents a real threat to Belarusian sovereignty. It also increases tension with the neighboring countries.
Oct 6: West seeks new ways to hold Belarus dictator Lukashenka accountable
The West is willing to toughen the consequences for Lukashenka for his role in the hijacking of the Ryanair flight and for the continued abuse of human rights in Belarus. Some steps may include suspending Belarus' voting rights in the International Civil Aviation Organization (ICAO) as well as hauling Lukashenka in front of the International Tribunal.
Oct 6: Chatham House survey drills into Belarusian attitudes to domestic politics and international support
A survey released by Chatham House gives insight into the attitude of regular Belarusians towards the domestic political crisis, local institutions and authorities, nearby countries, and the country's aspirations. It is notable that the vast majority of Belarusians don't trust state institutions and believe that the authorities should release political prisoners, hold new elections and investigate the cases of police brutality. Interestingly, despite a generally positive attitude towards Russia, only 20% of citizens want deeper integration with it.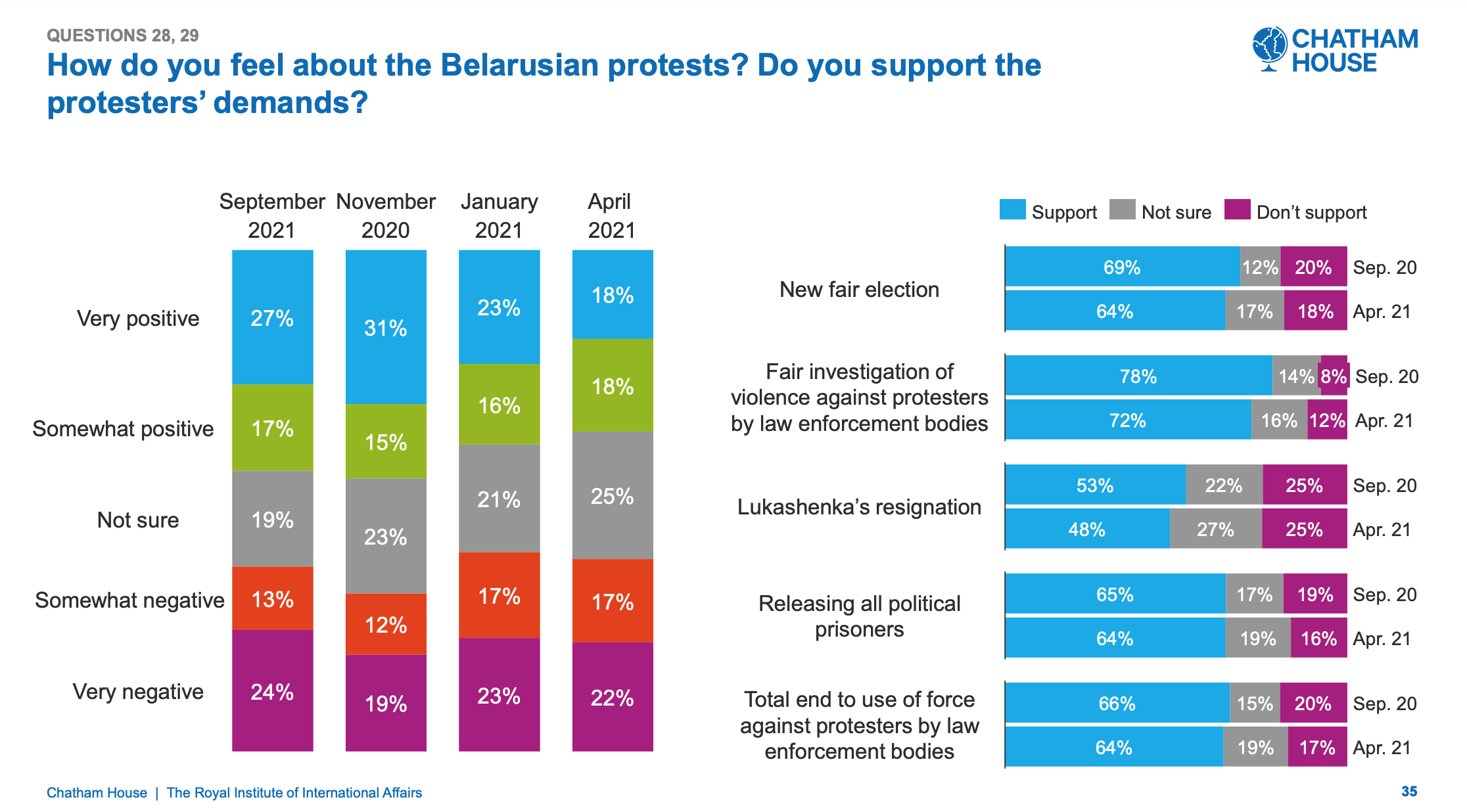 Belarus and the United States
Oct 11: Visa-free travel to Belarus from the United States is cancelled
Beginning October 17, American citizens will not be able to enter Belarus without a visa. The American citizens could have stayed in Belarus visa-free for up to 30 days before this time.
Belarus and Russia
Oct 6: Gazprom cuts gas to EU via Belarus by 70 percent
Some experts see the decrease in the amount of natural gas pumped through Belarus into Europe as a dirty tactic played by Russia to twist the EU hand into approving the launch of the Nord Stream 2 pipeline. Already seeing record high gas prices, the energy market in Europe may explode because of the deficit artificially created by Russia.
Oct 6: Instead of one: Two combat and training centers set up in Belarus jointly with Russia
Back in August, the Belarusian state media wrote about establishing one training and combat center in Hrodna which was being set up together with Russia. Recent reports suggest the establishment of two such centers in Belarus. According to the Russian Minister of Defence, the functioning of two combat training centers for the Air Force and Air-to-Air Defence created in Belarus has already been tested during the recent military drills Zapad-2021.
Belarus and Europe
Oct 7: Finland opens investigations after migrants from Belarus arrive via Estonia
Migrants who crossed Belarus are arriving in Finland via Estonia in passenger ferries hidden in car trunks. Finland opened a number of criminal investigations into facilitating illegal border crossings. Estonia along with Poland, Lithuania and Latvia remain main targets of Lukashenka's "hybrid aggression" against the West.
Inside Belarus
Oct 5: Moody's changes its outlook on Belarus from 'stable' to 'negative'
Economical as well as political instability, coped with the international sanctions contributed to the decision by Moody's to lower the Belarus rating outlook. Moody's forecasts the Belarusian budget deficit of 2.6% in 2022 which could grow if the risks of deterioration of the situation due to tougher sanctions materialize.